The Sea-Doo GTX Series is the new standard for watercraft luxury, allowing you to reach secluded destinations in comfort and style. Comfort, in the form of ergonomic, configurable seating, a large swim platform and improved stability, allowing you to lounge onboard for hours. Style, in the form of classic colors, a powerful Bluetooth Audio System and the widest array of features.
With Sound System,
Liquid Grey Met / Beach Blue
GTX LTD 300 IDF - $33,599
With Sound System,
Liquid Grey Met / Beach Blue
TECHNOLOGIES
Intelligent Debris Free Pump System
Closed-Loop Cooling System (CLCS)
Intelligent Brake and Reverse (iBR)
Intelligent Throttle Control (iTC)
Modes: Sport & ECO
ST3 Hull
KEY FEATURES
Ergolock Touring Seat
Panoramic 7.8″ LCD Colour Display
Bluetooth Audio System
Swim Platform with LinQ System
Direct-Access Front Storage
Watertight Phone Compartment
Boarding Ladder
Wide Angle Mirrors
RF D.E.S.S Key
THE NEXT-GENERATION SEA-DOO
The all-new Sea-Doo models are built on a new platform that is built for adventure. With more usable space, superior stability in any condition, ingenious storage and an Audio System to amplify your next adventure, life onboard has completely changed. Whether you're out exploring, discovering new locations or just hanging out, these revolutionary new models turn the idea of a personal watercraft, into a personal adventure-craft. Available on the Sea-Doo RXT, GTX and WAKE PRO.
LIVING ROOM ONBOARD
With comfy, modular 3-Up seating, and a useful and large swim platform, the new design makes hanging out just as fun as riding around.
REVOLUTIONARY STABILITY
It's our most stable platform yet. And in rough water, it's the new industry standard for stability. Whether you're parked in a cove or hauling at high speeds, the new Sea-Doo models feel steady and sure—even with three people on board or someone re-boarding.
ERGOLOCK SEAT WITH STEPPED DESIGN
The narrow seat places your knees closer together in a natural riding position, while the stepped seat design provides more lateral support and stability for you and your passengers.
DIRECT ACCESS FRONT STORAGE
All your gear is now within arm's reach. The industry's first direct-access front storage opens by simply raising the handlebar assembly. No standing required. It's the smartest water-resistant storage we've ever built into a watercraft, offering room for your next adventure.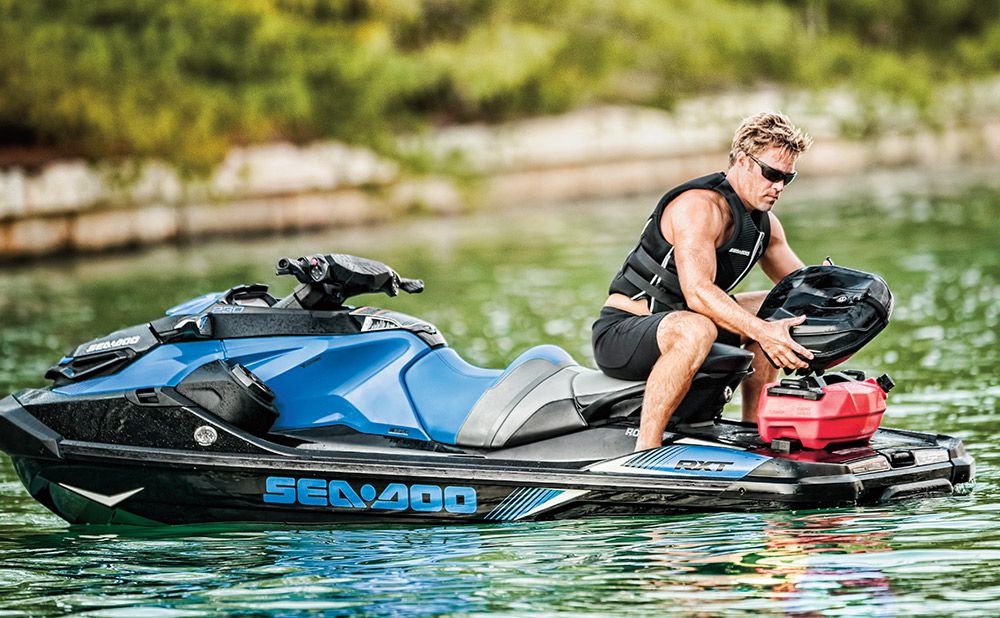 REAR CARGO LINQ SYSTEM
Extra rear storage is now possible with the secure Quick-Attach LinQ System. It allows to easily snap a fuel caddy and a bag, or a cooler, to the back of your watercraft using two convenient, integrated attachment points.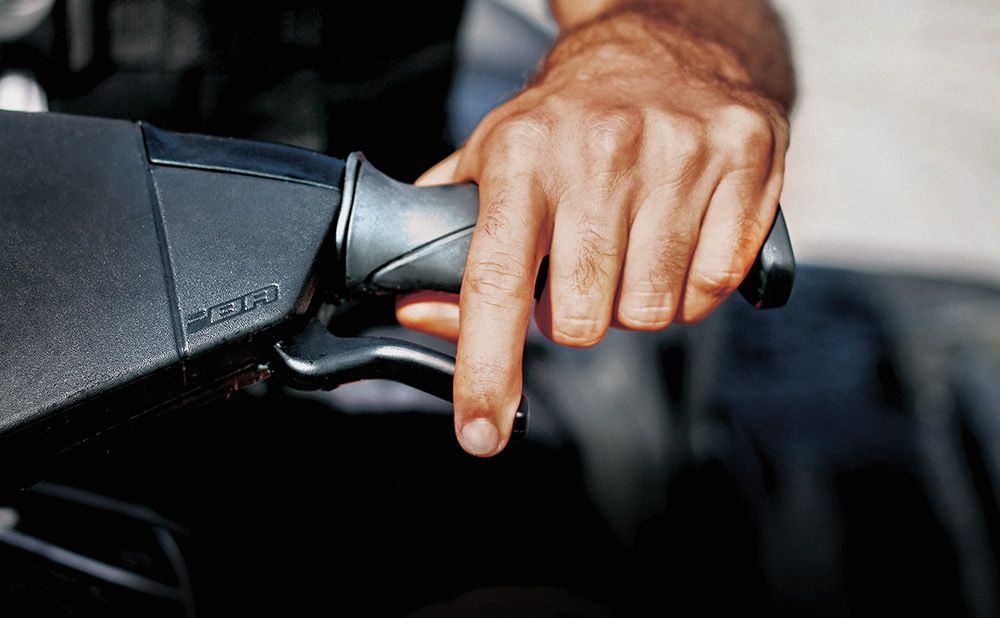 INTELLIGENT BRAKE AND REVERSE (iBR)
Recognized by the U.S. Coast Guard for improving boat safety since 2009 and now in its third generation, the Sea-Doo exclusive iBR (Intelligent Brake and Reverse) system allows you to stop up to 48 m* sooner than watercraft not using a brake. With both hands on the handlebars, riders can engage forward, neutral, and reverse for stable, worry-free manoeuvring at low speeds.